Quality education is of foremost importance not only for one´s profile; it is very important for the development of society as well. That is the reason why we apply the individual approach to each student, a fact that is important for his/her future success in the work market.
We follow our graduates at their way to employment each year. The statistics say that 60 percent of our graduates find job conformed to the program they studied at our University in Trnava.
Through the program Erasmus+, our students are allowed to spend some study time at another university at their choice. 
Certificates ECTS (European system of transfer and accumulation of credits) and DS (an adjunct to the diploma in Slovak-English version) guarantee the students, both Slovak and foreign, to have a European system of education.
Slovak quality evaluation repeatedly confirms a high level of University education and scholarly research at single departments. Trnava University has been awarded the National price of Slovak Republic for quality in the category of the Public organization sector - it has been for the first time that a university has been awarded such price. This award is a result of long term endeavors for process management, improvement activities, and innovations.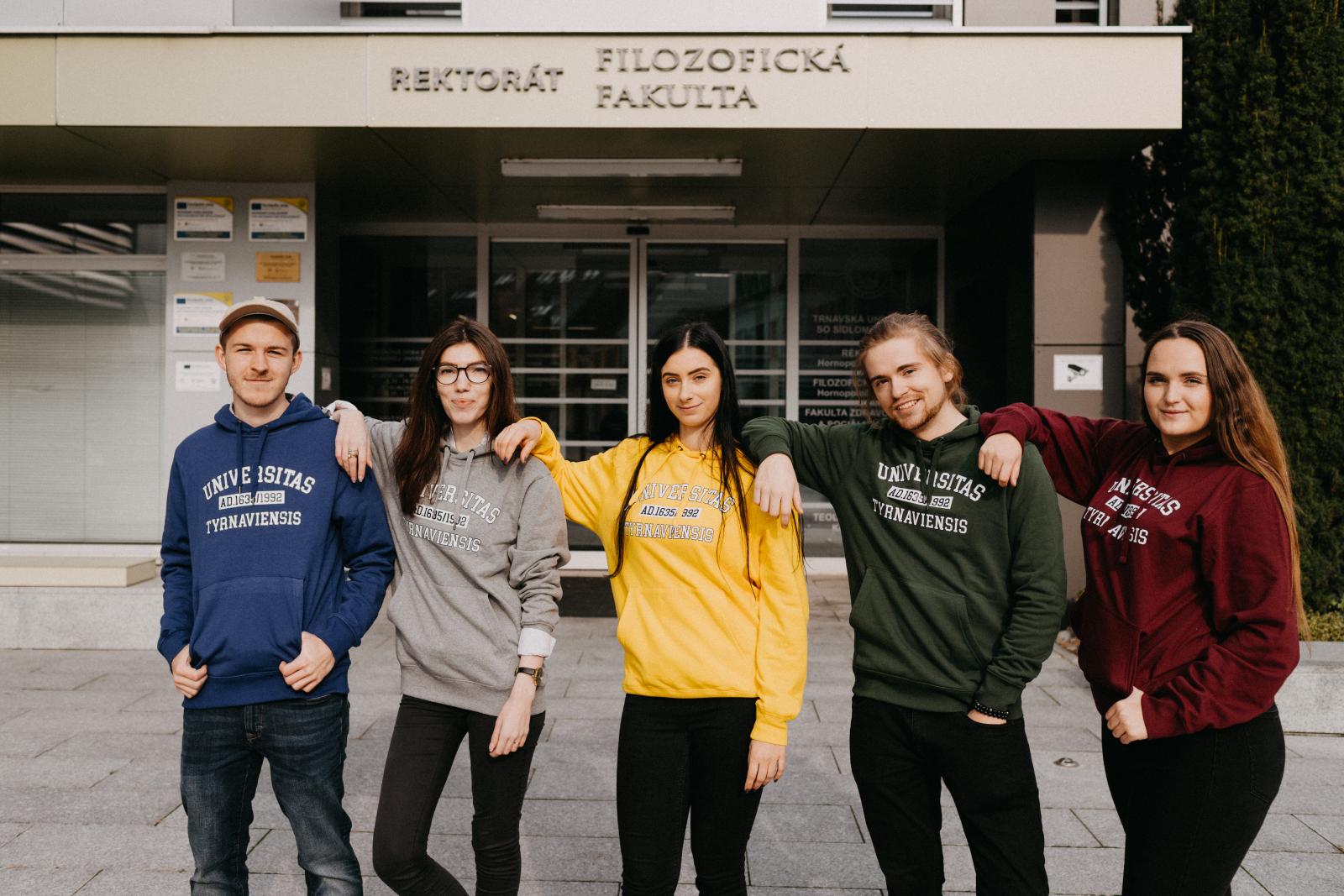 We are one of seven universities in Slovakia, which have taken part in international rating. This rating platform compares over 1200 Universities and 5000 study programs from 83 countries. Foreign students are thus able to select easily the wished study program based on comparing criteria. 
In the newly built dormitory and other lodging possibilities. We are ready to assist students with specific needs - disabled facilities, we offer counseling services in the assistance center. There is also a variety of sports activities - swimming pool, gyms for regeneration and active relaxation. 
A possibility towards wished profession - applicants (bachelors, masters, or doctorate) can select from the accredited study programs.
...ask our students for further reference.
Follow us on social media and learn more about student life, full of joy and unforgettable experiences - COME TO JOIN US!