On the way to a fully European university. KreativEU representatives on a visit to Trnava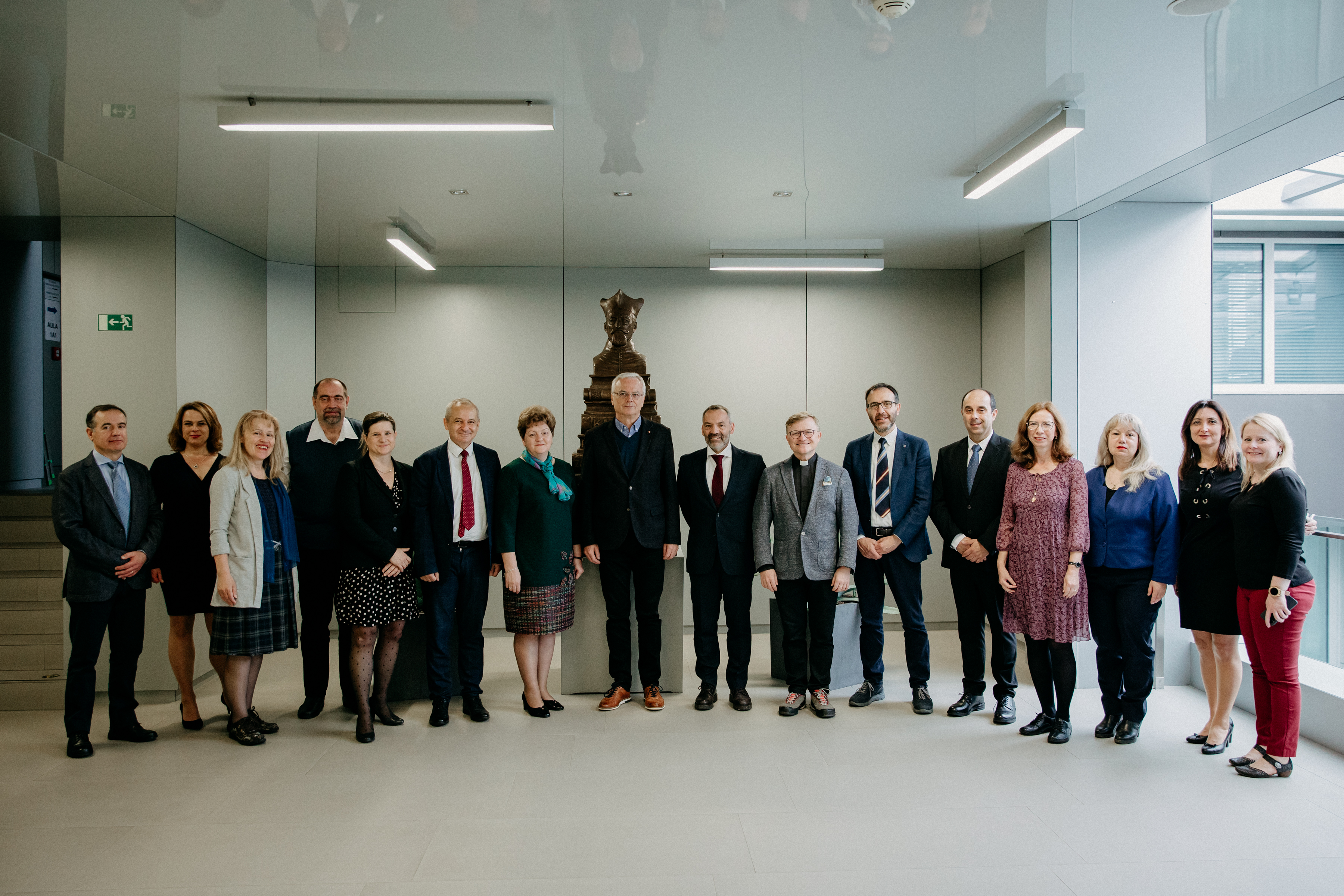 Seven European universities founded the KreativEU international consortium last year. The aim is to create a "truly European university". The University of Trnava also participates in this project. From April 23 to 25, 2023, a working visit of representatives of consortium members from the Czech Republic, Portugal, Italy, Bulgaria, Turkey and Romania is taking place.
The KreativEU consortium promotes artistic and cultural diversity that links education, research, innovation and service to society. "That's why our foreign colleagues come to Slovakia to learn how we differ and how we are similar. Trnava and the University of Trnava are a great source of inspiration for them, and we are happy that this working visit supports our relations and intensifies further work in the joint international consortium KreativEU," said the vice-rector of the University of Trnava for external relations, prof. Miloš Lichner, SJ, also responsible for internationalization.
KreativEU is a network of universities sharing the same vision of the importance of European cultural heritage. In this network, the University of Trnava wants to launch an exceptional high-quality educational "product" that will present local and national cultural traditions, crafts and folklore - so that they are taught in a broader European perspective.
The topic of the working visit of the rectors and representatives of the universities associated in the KreativEU consortium in Trnava is also joint transnational and interdisciplinary bachelor's, master's or PhD. programs, joint multicultural summer schools, public lectures or lifelong learning. There are also plans to establish an international art incubator.
In addition to the University of Trnava, the KreativEU consortium consists of the following institutions:
• Polytechnic Institute of Tomar (Portugal)
• D. A. Tsenov Academy of Economics (Bulgaria)
• University of South Bohemia in České Budějovice (Czech Republic)
• University of Camerino (Italy)
• Valahia University of Targoviste (Romania)
• Adana Alparslan Türkeş Science and Technology University (Turkey)
Find all pictures from the study visit on the university's OneDrive. In case of further use, please indicate TRUNI/Barbora Likavská as the source.