The light is intended to be transmitted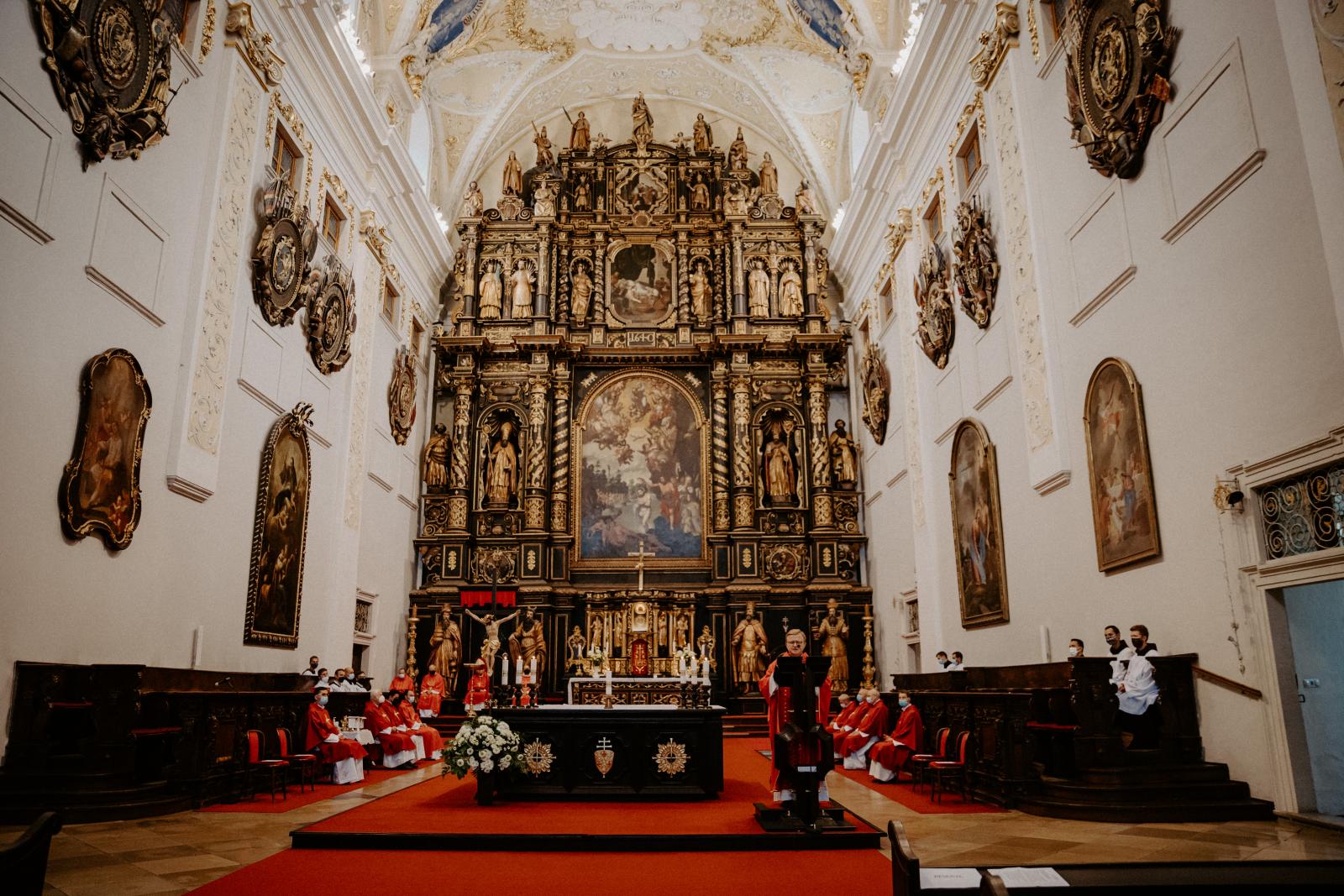 The new academic year 2021/2022 solemnly started at the University of Trnava on Monday, September 20, 2021. At the worship service of Veni Sancte, prof. Miloš Lichner SJ, TRUNI Vice-Rector for External Relations, and former president of the European Society for Catholic Theology (2019-2021)
A few days ago we enjoyed a visit of the Holy Father of Pope Francis, who came out of our order, he was not only a teacher at the university for several years but also served as rector of the College of Maximus, which had two faculties: philosophical and theological, which connects us with our alma mater, founded by the Jesuits. This allows me to speak in the spirit of one in several possible references of Holy Father to our academic community.
Pontifex is a bridge builder over our trenches and dividing lines
Since ancient times, the Pope of Rome has had a title that sounds like a Latin pontifex, which means bridge-builder; a title of particular spiritual significance. Holy Father came to us at a complicated time, when we see not only around us but also ditches and dividing lines dug in our hearts. Of course, this also applies to the rest of Europe and the rest of the world. We are divided politically, vaccinated, and in any other way.
Dialogue is a fragile word
So what can a Roman bridge builder tell us about our trenches at the beginning of the academic year? The first word that dominates the pope's thinking is the fragile word dialogue. This word, as the Rector said earlier, should characterize the spirit of our University. However, dialogue first means listening to the other. Therefore, the two great medieval thinkers, the theologian St. Thomas Aquinas, as well as the philosopher Rabbi Maimonides, always begin by recalling the adversary's opinion to emphasize that and whether they understood it. Let's learn to listen to each other; not only a professor, but also a young beginner can have a piece of truth.
Unity of opposites: The Pope clearly distinguishes between contradiction and conflict
The proper dialogue of the two opposing attitudes then seeks to advance what is called in Latin called coincidentia opositorum, that is, the consensus of opposites, where the pope is influenced by both Roman Guardini and Nicholas of Kuzansky, but especially by the 13th-century Franciscan Saint Bonaventure. The Pope clearly distinguishes between contradiction and conflict: good and evil are in conflict, but dynamics and statics are in contradiction. It is therefore a matter of integrating concepts that seem contradictory at first glance. The integrating concept for us is the figure of Christ. But what exactly do all these foreign words mean? According to Pope Francis, the two opposites we perceive in society, such as liberal individualism and its opposition, socialist collectivism, are synthesized in the word solidarity. And the Latin verb solidarity means "to strengthen what is weak."
We have to shine on others
And at this point, we can turn to today's gospel. We have heard a few sentences from the eighth chapter of Luke's Gospel, which were recorded with minor variations by Mark and Matthew. There is talk of a lamp that is intended to shine for others, not to hide, and it does not ignite on its own. Psalm 119, verse 105 tells us, "The Word of God is a light to our feet and a torch on our paths. We are therefore invited to create in our hearts the space for the work of God's grace. "
Words and gestures of Holy Father thus became for us a picture of how he was enlightened by the Word of God, or how he added to the Jewish community in Rybné Square that "he touched the place to touch him", what he saw and how he then, with his words and gestures, shines for others. This is because the light is meant to be transmitted. We should not shine with light only for ourselves: we should shine with others.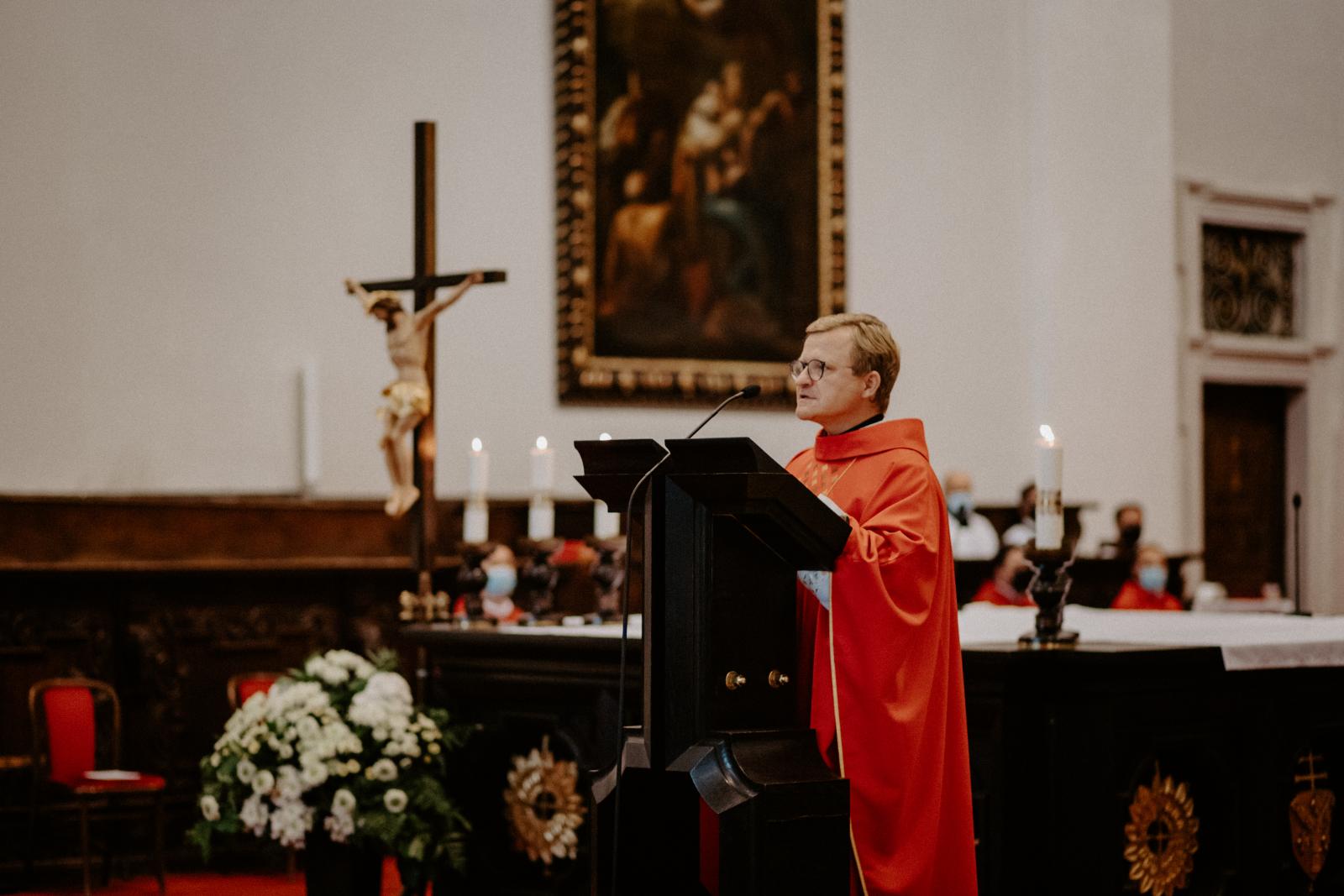 The lamp belongs to the candlestick
Evangelists, I dare say ironically, emphasized this with a picture of a lamp inserted in a meter, a 9-liter dark container for measuring bulk contents, or under a bed where there would be a fire. Thus, the lamp has only one normal place on the candlestick to illuminate others. We are so invited as teachers to become humanly and personally mature so that we can empower others with our words and examples. A few days ago, a prominent member of the Jewish community told me, "I believe every word the pope said because I feel he is telling the truth." And whatever our position at the University of Trnava, we live so that our students believe our words as true words.
God respects our freedom. To the extreme
And why do we strengthen, why are we in solidarity in our actions and our speech? To enable the spirit of true freedom. Let us remember that God respects our freedom to the extreme. But freedom does not mean doing what I want. Sv. Augustine has repeatedly reminded us that we are becoming free from something and for something. Freedom never means a neutral state between something where I decide whether to be good or bad. God would never be free. We become free from injustice in our hearts to help others become truly free in solidarity and dialogue. Here connects our mission to tell the truth with our life, which should be lived in the truth.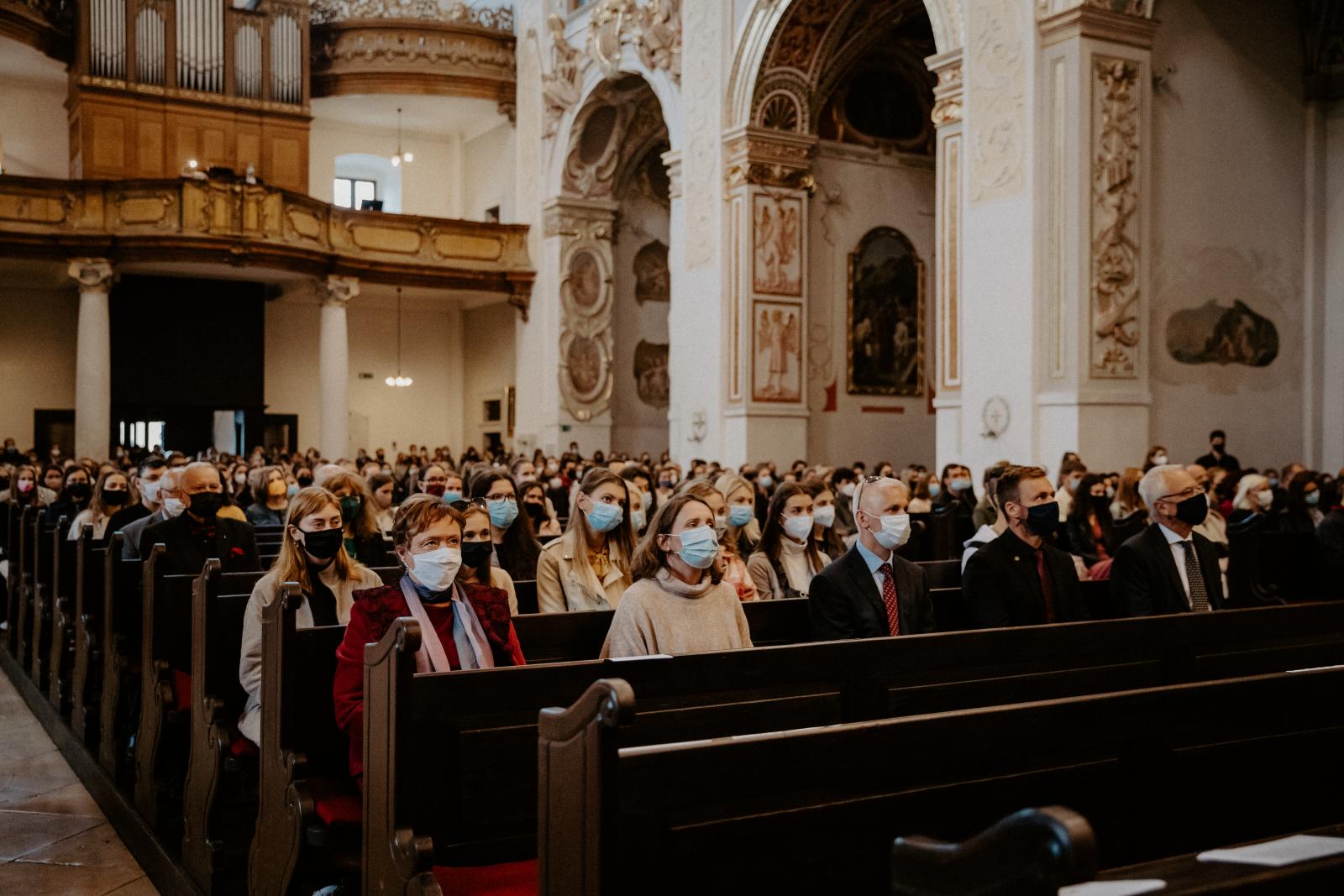 Let us also be merciful
The pope's episcopal motto is "Miserando atque eligendo" and he kept it as his papal motto. The motto is based on the commentary of Béda the Venerable from the 8th century on the Gospel of Matthew, from the 9th chapter, where it is written about the vocation of the toll-maker and thus the public sinner Matthew. The phrase "Jesus looks at the customs officer" Woe seems to supplement and interpret: "(looked at him) with compassion and chose him". The meaning of the motto, then, can be interpreted as follows: "God is merciful to us and has chosen us. Let us be merciful to others and do not turn our backs on anyone." By his behavior, Christ helped Matthew to true freedom, but we are invited to live it in mercy, to those who need our strength, solidarity.
And since St. My father reminded us of the priests not to preach for long, so I would like to end my homily with these words: I wish all of us this effort to have an honest and honest dialogue in freedom with the effort to strengthen those who need it most.
prof. Miloš Lichner SJ
photo by TRUNI/Barbora Likavská